" When I am singing, something powerful and transcendent connects me with others in a beautiful way. "
Ann Mortifee composing at the piano.
Ann, a member of the BC Entertainment Hall of Fame, was honoured to attend the unveiling of her STARWALK sidewalk plaque on Granville Street in downtown Vancouver. Fellow STARWALK honourees include Bryan Adams, Michael Bublé, Diana Krall and Sarah McLachlan.
1992 Investiture as a Member of the Order of Canada
Ann accompanying Prince Philip with Her Majesty Queen Elizabeth II and Prime Minister Pierre Trudeau.
Ann with Prime Minister Pierre Trudeau.
The Centennial Stadium on the campus of the University of Victoria, which was renovated to accommodate XV Commonwealth Games, was the location of the Closing Ceremonies, where Ann sang her song, The Healing Journey.
Receiving the first copies of Ann's book In Love With The Mystery.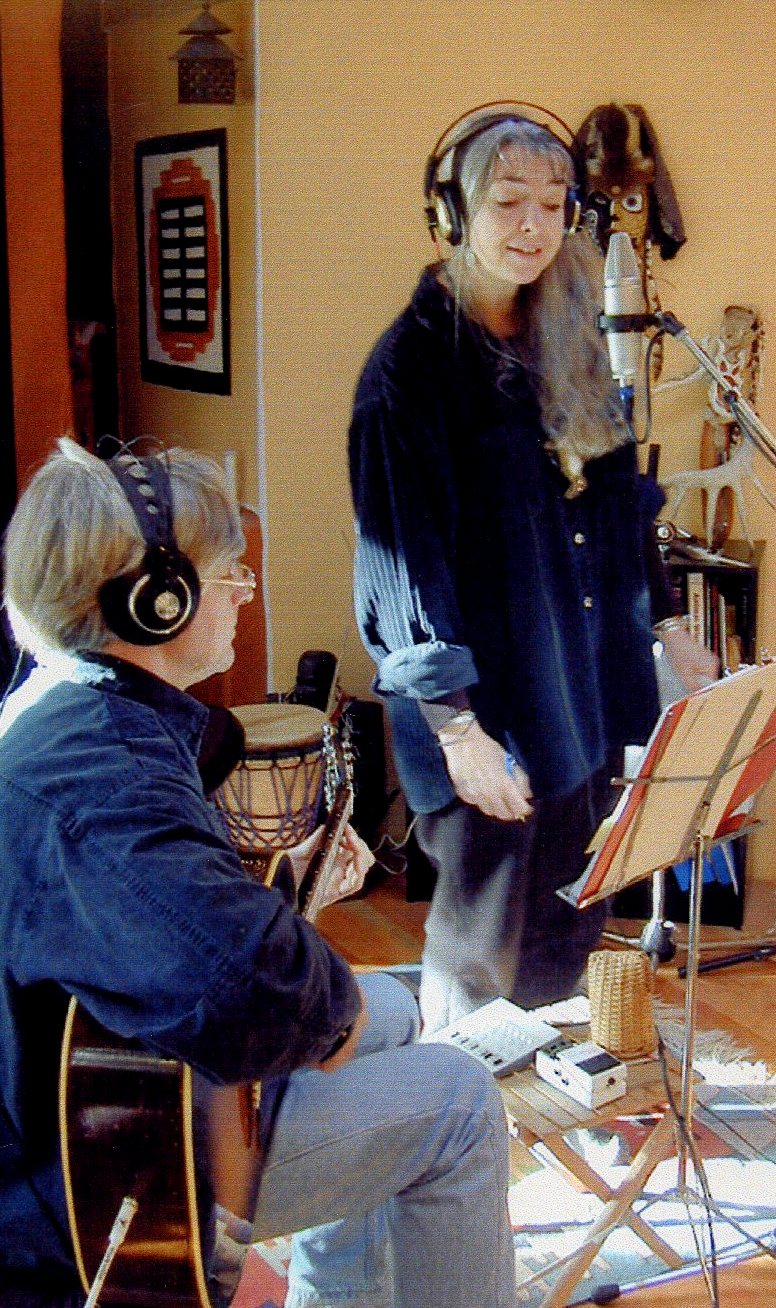 Ann with long-time musical collaborator and artistic co-creator, Edward Henderson, creating the musical score for When the Rains Come.
Ann Mortifee and Chief Dan George with Prime Minister Pierre Elliott Trudeau standing just behind them, surrounded by the cast of The Ecstasy of Rita Joe at the National Arts Centre in Ottawa.
AN INSPIRING BODY OF WORK
Ann's creative spirit is a wellspring for words and phrases that have a way of connecting with peoples' hearts. And when the words and phrases are combined with her original music, the effect is compelling and powerful. People continue to rave about her musicals and concerts years after attending, and that says a lot.
320 ORIGINAL SONGS
(Including lyrics and music)
✧
6 MUSICALS
(Including concept, libretto, score & lyrics)
✧
10 ALBUMS OF ORIGINAL MUSIC
✧
2 PUBLISHED BOOKS
(Authored & co-authored)
✧
2 FOUNDATIONS
ANN HAS BEEN HONOURED IN NUMEROUS WAYS
A MEMORABLE LUNCH WITH HIS HOLINESS THE DALAI LAMA & BISHOP TUTU
✧
FOUR MEETINGS WITH HER MAJESTY QUEEN ELIZABETH II
✧
PERFORMING AT THE 1994 COMMONWEALTH GAMES CLOSING CEREMONY
✧
HER OWN STAR ON THE BC ENTERTAINMENT HALL OF FAME SIDEWALK
✧
INVESTITURE AS A MEMBER OF THE ORDER OF CANADA